Bestforlives is here to give you everything that you need to know to buy the right products. The products that we regularly review are exercise equipment such as treadmill, elliptical machine, exercise bike, etc. In addition, we also research products for outdoor, home and garden improvement to serve as the essential needs of everyone.
Our team of experts perform rigorous testing on every product so that you know that you can trust our reviews. While we test products to a high degree, our reviews try to write in plain English, giving you advice that you can both trust and understand easily.
Quality Reviews
We do not pull our punches and our guarantee to you is that our reviews are correct and the conclusions are based on fact. It is our promise that if we say a product is good, then it's really good. All of our reviews come to definitive conclusions, too: if we don't think a product is not really good, we tell you which one you should buy. While we don't shy away from too complex and high-end products, we will try to write our reviews in clear, straightforward English to simplify the buying decision.
Advice
Once you've made a purchase, ready to use, Expert Reviews is here to help you get the most out of it with our detailed tutorials. We make two promises with our detailed tutorials. First, we make sure the steps actually work, with our writers actually performing the actions; we do not make assumptions or take verbatim advice from the social network, forums or other sites. Secondly, we try to write them to be easy to follow for everyone.
Making Things Better
Our team of experts really understand the technology that they cover and we use this to our advantage. If news breaks about a security flaw, a policy, a big issue with a service or any other problem, we will guide you how to fix the problem rather than just reporting on it.
OUR TEAM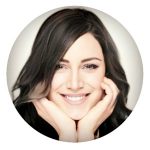 Adilene Harris – Writer, Editor
"I am a passionate individual with long-lasting interest in creating unique content. With many years of experience in researching and evaluating home and kitchen products, I am confident that I will give you the best advice.
I pride myself in my attention to detail and dedication to my work."
Email: [email protected]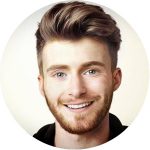 Matthew Baker – Writer, Editor
"I have a Master's Degree in education, and an undergraduate degree in exercise & Sport Science, with specializations in sport administration & recreation. I have been writing blogs and research papers for over 5 years now & am looking to take this on as my full-time job. I specialize in both creative writing, as well as research paper writing where I am expected to follow a rubric. I thrive when writing about topics involving philosophy, sociology, product reviews, sports/athletics, theology, travel, blog spots, and more."
Email: [email protected]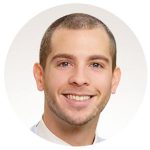 Brian Wilson – Writer, Editor
Brian Wilson is a published author with special expertise in travel/wellness/fitness/nutrition, with extensive experience creating viral style articles, story style travel articles and blog posts about health on a wide range of topics in his 8+ years as a freelance writer. He is a traveler, with many years of experience on trips, besides he is an individual with a passion for optimal wellness/fitness through natural means in addition to having a background in marketing and sales.
Brian Wilson is the author of an Australia travel guide in the market. As a writer is welcomed, he is a featured contributor for a number of popular travel sites and magazines.
Email: [email protected]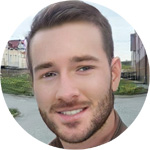 Alex Parker – Writer, Editor
Alex is an athletic athlete, he has a wide understanding of sports and fitness equipment. He is also an English language teacher. There are many years as collaborators for sports magazines. With his knowledge and ability to study very well, so his articles always do the readers satisfied.
Email: [email protected]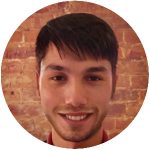 Jonathan Lewis – Content Manager
Jonathan Lewis has experience in consulting and writing content for large websites. He creates stories on Social to attract readers, supports SEO, SEM and Email teams in terms of words. He is very knowledgeable about SEO/SEM – search behavior, standard writing, and easy for readers.
Email: [email protected]
In addition, we have more than 50 collaborators worldwide. They are experienced in researching, evaluating and guiding the use of products. They often make contributions to major websites worldwide in all areas. They have become our indispensable collaborators, they have made many valuable contributions not only for us but also for many great magazines.

Fanpage: https://www.facebook.com/bestforlives
Twitter: https://twitter.com/bestforlives
Address: 599 Nicar Street Houston, Tx 77037 USA