It is virtually undeniable that recliner chairs are widely preferred, especially when the weather is getting colder. To relax after a grueling day's work, you might desperately want a comfortable recliner chair to rest your legs and head and put your hair down. Besides, recliner chairs offer so many models with various benefits that people of all ages will be satisfied. Therefore, it is essential to look for the most appropriate chair based on your requirements. Don't be put off by the variety of recliners on the market, we're here to help you with several essential information about recliners.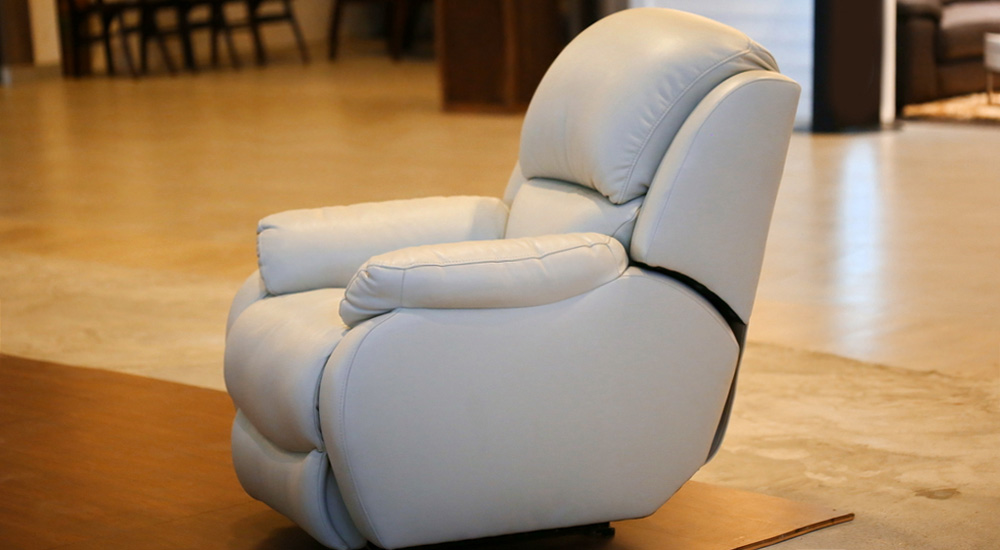 How Does a Recliner Work
It is such a typical question. Actually, you must look at the type of recliner chairs to answer this question.
Manual Recliner Chair
This chair has a lever on the side of the chair, so it needs to be pulled by hands. There is no fuss with electrical cables and it tends to be much less expensive than other types.
Electric Recliner Chair
This chair is the combination of reclining action and electric motor, thus making it comfortable to sit and easy to use. It takes you no effort to make the chair recline. Just press a button and you will know why it is the most popular type of recliners.
Electric Rise and Recliner Chair
On the top of my priority list are the electric rise and recliner chair. The things making me crave for it is the reclining action and the added advantage of the chair tilting and rising. Therefore, you can easily get out of it. This chair is more expensive but it worths, especially for those people with mobility problems.
Massaging Recliner Chair
It is equally good to buy manual or electric massaging recliner chairs. Users will get double relaxation from both restful reclining and calming massage.
Massaging Rise and Recliner Chair
This is said to be the most luxurious recliner with the high price and quality service. Don't be discouraged by its cost but let's have a look at its various benefits. You can recline in whatever manner you want by just touching a button. In the meantime, you may enjoy a head to toe massage. Moreover, you can stand up from an almost upright position.
Also, people fall in love with them more as the design of recliner chairs are much better than what should be in a nursing home.
Chairs are now available in many designs, colors, and materials. Therefore, everyone can find one suitable chair for themselves no matter how fastidious they are.
What are the Benefits of Recliners?
Soothe backache
Recliners do the best to support users' back as they can lie back and have their spine relaxed. Your legs and body won't be under pressure like when you stand. Recliners really serve as a healing therapy for your bad and stiff spine and back. There is nothing more comfortable than taking a good rest on your recliner after a hard workday.
Relax Your Legs and Feet
Your legs and feet usually suffer from much weight and pressure while standing, walking, and running. Recliners can help you to wind down, assist blood circulation, and reduce swelling in the legs, ankles, and feet.
Change Positions Easily
Sitting in the same position or angle for a long period of time could be uncomfortable and unpleasant. Therefore, a recliner appears as a savior to help you change positions more easily. There is no need to move continuously in the chair or lean to one side. With a recliner, you can just lie still and adjust the leg rest height or tilt the back support until you feel comfortable without any pressure on body parts.
Recliners are proved to be extremely helpful for people suffering from osteoporosis and arthritis to relax their spine and joints.
Stimulate Blood Flow
Gravity can adversely affect blood flow in people suffering from poor circulation. Therefore, a recliner which moves your legs up will be helpful in your blood flow circulation. There won't be much difference in the height of your heart and legs.
Ease Pregnancy Suffering
Pregnant women are subject to several pains and aches besides back pain, and the recliner becomes their best friend to relieve their suffering. As women have abdominal pain due to the extra weight they carry, they would prefer to sit more often. That the body's center of gravity changes when lying back in a recliner reduces women's pain a lot.
>> Related article: Best Recliner for Back Pain
How to Repair a Recliner?
Repairing Chair Springs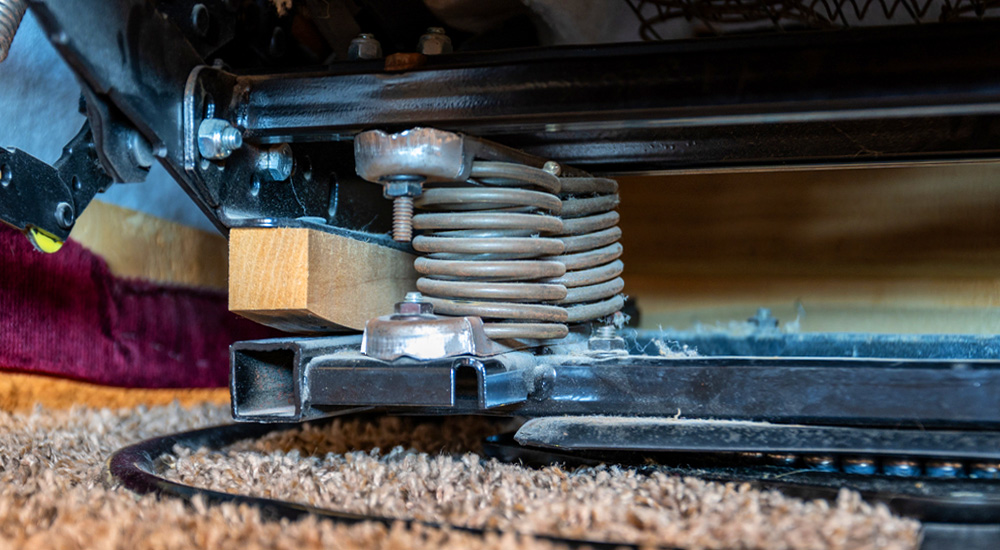 The recliner chair springs can be broken and it is possible to fix them. Remove the bolts with an adjustable wrench then detach the spring. The wrench helps you to proceed and remove the footrest bolt then dismantle the spring. Replace the one spring with the new one. Then most issues on spring malfunction will be solved.
Repairing Chair Back
Recliner chair back is the part under the most pressure so it is easy to get broken sometimes. There are recliner chair backs sold in the market so people might buy a new one to replace the old one at home. All you need is just a screwdriver to remove the screws to do the replacement. This process is not difficult at all.
Repairing Cable
When the chair back moves up and down without control, there might be something wrong with the cable. To solve the problem, the cable needs to be tightened. It is important to make sure the cable is held against the priston bracket. If the cable is no longer good enough, you should replace it with the new one. Just unscrew the screws and accomplish the replacement.
Repairing Pull Handle
The pull handle plays an important role in keeping the recliner stand firmly. Therefore, a faulty pull handle must be replaced as soon as possible. The replacement is pretty straightforward. First, order a new pull handle online (be sure that it is suitable for your chair brand) then unscrew the broken parts and install the newly-bought pull handle.
Repairing Footrest
The recliner footrest can break down sometimes. You will need to replace the broken footrest with a new one. The process is the same as that of the above-mentioned parts. You don't need a mechanic to do that but a screwdriver is very essential.
How to Clean a Recliner Chair
Cleaning is an indispensable part of people's daily routine and of devices' maintenance. For an item that is used regularly and intensively like a recliner, dirt like remains of food and drink, or hair can build up day by day. Thus, it is necessary to vacuum it every week. Deep cleaning is also better to be done at least twice a year. Bear in mind to read the care manual or tag carefully before doing the cleaning work to know the right methods and avoid damages to your chair. Below is a basic guide on how to clean a recliner for your reference.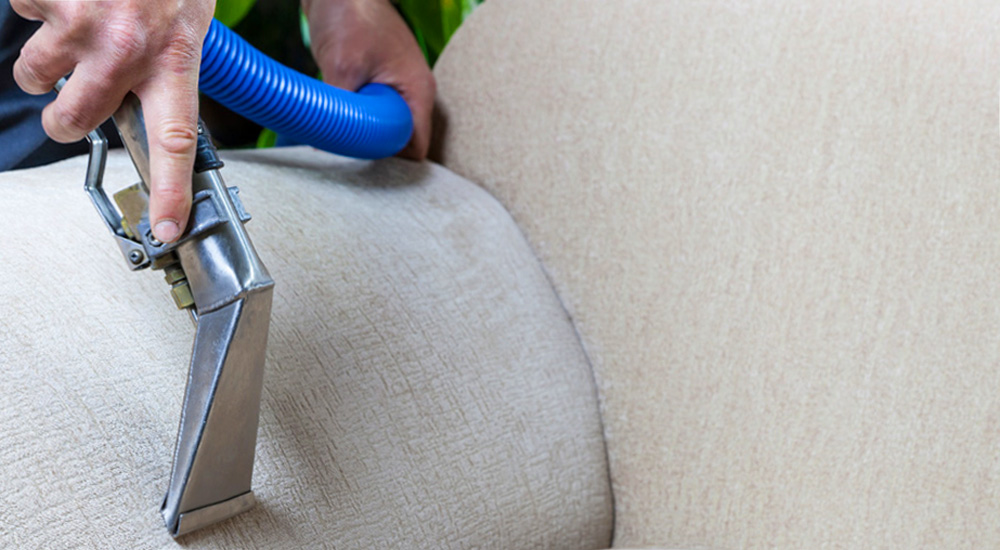 Step 1: Find The Dirtiest Part Of Your Recliner
Is there a part of your recliner in need of cleaning? In fact, people usually find a specific section dirty while others are acceptable to their eye. You should carefully look at the armrests, the couch cushions, the section where your tailbone would be when seated, and even beneath the recliner. It requires some efforts to entirely clean this section. For easy access to the area in need of cleaning, you have to fully recline the bottom piece. Moreover, a high standard shop vacuum is highly suggested to complete the task.
Step 2: Vacuum The Section Between Couch Cushions
As the section between the couch cushion is deep and small, a portable vacuum will do the cleaning work better than normal vacuums. It is advisory to use your vacuum with its highest setting and drag it across the section slowly and gently to fully suck up all the dirt. You might be surprised at the stuff that is sucked up by vacuums. Even if you are a person with a clean lifestyle, you might accidentally drop dirt sometimes, especially in places that are hard to see. Therefore, it is not redundant to do this step when cleaning your recliner.
Step 3: Remove Dirt From The Surface Of Your Recliner
This step can easily be done with a wet/damp cloth. Dampen your towel then gently clean throughout the surface of your recliner. Be sure you cover it all as there are some kinds of dust you cannot see by normal eyes. The towel may still be filled with dirt even if the recliner seems clean.
Step 4: Check Beneath The Recliner
More often than not, the bottom of the recliner is where dirt and trash accumulate after falling from the surface through the gap between the cushions. You will need to fully recline your chair for the fullest access to the area. After that, take out any big items with your hand. Then, pick up smaller objects and wipe out the dust with a damp towel.
Step 5: Clean on a Regular Basis
Regular cleaning is important to keep your recliner new and smoothly-run. It is said that users should clean their recliner at least once a month for the maximum cleanliness. Your recliner cleanliness depends on both your frequency of cleaning and your lifestyle. Don't delay the clean work for too long as you might be discouraged when your recliner gets too dirty and looks too loathing to be cleaned.
Conclusion
It is with little dispute that every family needs a recliner in their house. Lying back in a recliner is pure joy and huge relaxation to those who get exhausted after a hard-working day. This device is easy to use and clean for all ages. After reading our review, you get to know the mechanism and maintenance of a recliner, thus being well-informed enough to own one.