Are you looking for the best mountain bike that helps to forget the boundaries and experience the real adventure? Are you confused about how to buy a bike that can cherish your off-road experience? If yes, then you are at the right place.
Mountain bikes are designed to ride off-road during a competition, adventure and fun. They are known for their wide, knobby tires that make it easier to control the bike on rough terrain. There are countless numbers of mountain bikes available in the market. All perform differently on a wide range of trails. Its performance also depends on the rider's riding style.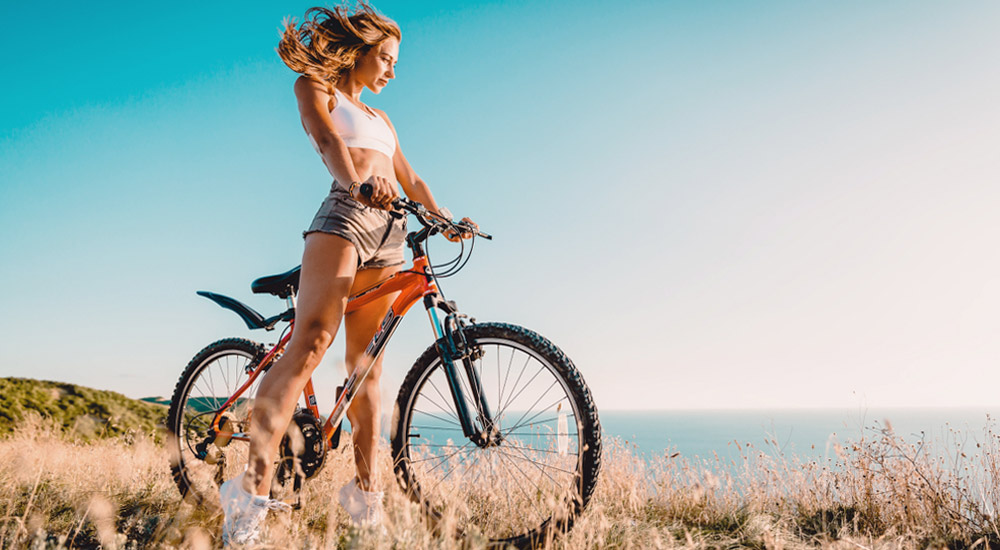 If you are planning a camping trip or adventure riding trip, then a mountain bike is a necessity. However, with countless numbers of mountain bikes available in the market, it is difficult for anyone to decide which one will meet your needs, but a little research is worth it. There are numerous things to consider when purchasing a mountain bike including price, type, model, etc. Before you go ahead, you need to know how to shop the best mountain bike. In this guide, we are going to give some tips for buying the best mountain bike.
Top tips for shopping the best mountain bike:
Decide the type of riding you are interested in
There are three types of stadiums to enjoy the mountain bike rides – all mountains, downhill and off-road. So before rushing to a decision to buy a mountain bike, decide where you want to ride. For instance, if you are going to ride your bike in local trails and visit off-road locations once or twice a year, then spending on XC bike is wastage of money. Instead, a better option is to go with a decent trail bike and rent an XC bike when needed. It will save a good sum of money without hampering your thrilling experience.
Make a budget before starting your mountain bike
Mountain bikes can cost up to $10,000, but not everyone can afford it. Hence, before you go ahead, you need to decide how much you want to spend on a mountain bike. Not only it will reduce the number of options but also help you to buy the best mountain bike without making a hole in your pocket.
Choose the right size
The foremost thing that matters is selecting the right frame size that matches perfectly to your body. Many bike companies provide three size options – small, medium and large, but there is no standardized idea of what size or brand bike will match a customer's body requirements; it is possible that one brand large size may be another brand's medium. So before you make your final decision, make sure to check the following things:
The distance from saddle to the bars as per your body height. Make sure that you should not feel difficult or stretch your body to reach from the bike seat to the bars.
Measure the height from the center of the crank to the mid-head tube (stack measurement)
It's okay to buy a bike which is a little longer than you.
It is advisable to choose a bike which is comfortable in terms of size. Otherwise, both bigger and smaller bikes can cause trouble during off-road adventures.
Choose bike type
From hardtail to full-suspension bikes, there are different types of bike intended for various purposes. Before you go ahead, it is wise to understand each bike type and choose the one according to the terrain you are going to ride. For instance, if you are planning to buy a full-suspension bike, you need to decide whether you want the one with short suspension or medium or large suspension; whether you want a beefy frame or rugged components and wheels. Knowing all this not only will help you to choose the best mountain bike but also save you from the hassle of research.
Choose suspension quality over quantity
The good suspension is a primary necessity in a bike for improved control, traction and comfort on rocky or potholed roads. It is one of the main factors that decide the riding experience of a biker. Instead of going for two shockers, heavyweight and other higher specs gadgets in a bike, choose the one that is rock solid and has decent quality components. A good build frame and quality air spring will go far more than a bike containing extra travel accessories.
Select the right wheel size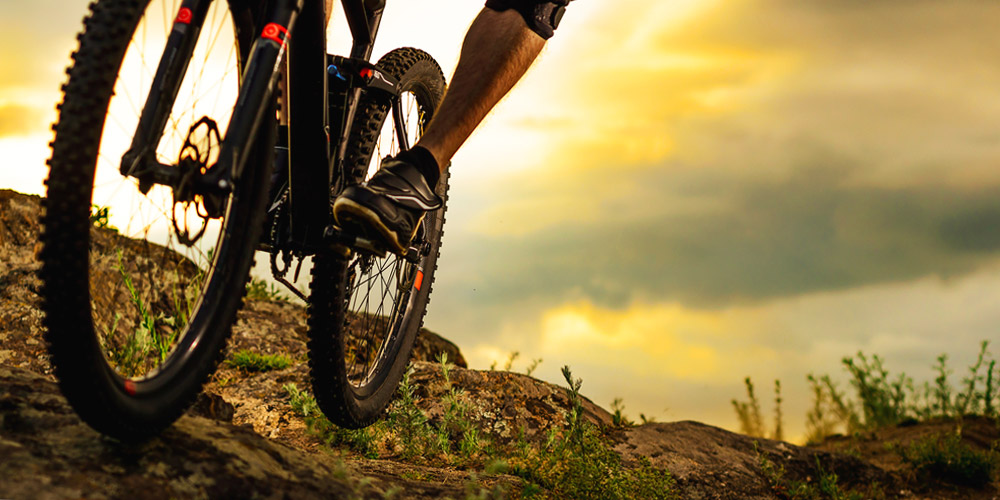 The mountains bike wheels are available in two sizes; one 27.5 inches and 29 inches. However, 29 inches' wheel size is in trend, which is why most of the mountain bikes sold currently by big brands are support 29-inch wheel size. With a strong grip and easy control, 29 inches' wheel size will undoubtedly replace the 27.5 inches in the future. But the choice remains completely on the user; you can either go with bigger hoops for big miles or smaller ones for smashing trails.
Go with a futureproof design
The designing industry is changing drastically, and it has even captured the mountain bike industry as well. However, before deciding to buy a bike, make sure that its design is future-oriented. You may struggle to find a design that stays young in the future, but a little research is worth it. Make sure that the gears, headset, bottom bracket and all the components related to the mountain bike are less on maintenance and don't cause any trouble as time passes.
Conclusion
Hopefully, this helps to choose the best mountain bike you were looking from quite a while. Just don't be in a rush to buy and never forget to establish a budget before visiting the shop. Always ask plenty of questions from the shop owner or the salesman to clear all the facts which will help to land on the perfect bike for your thrilling trips.