In this article, we will list everything you need from the rods and reels to other necessary tools like lines, hooks, baits, swivels, lures, knife, fish finder, … Don't worry, The beginner fishing gear we will list is usually inexpensive and available at your local fishing or supermarket store.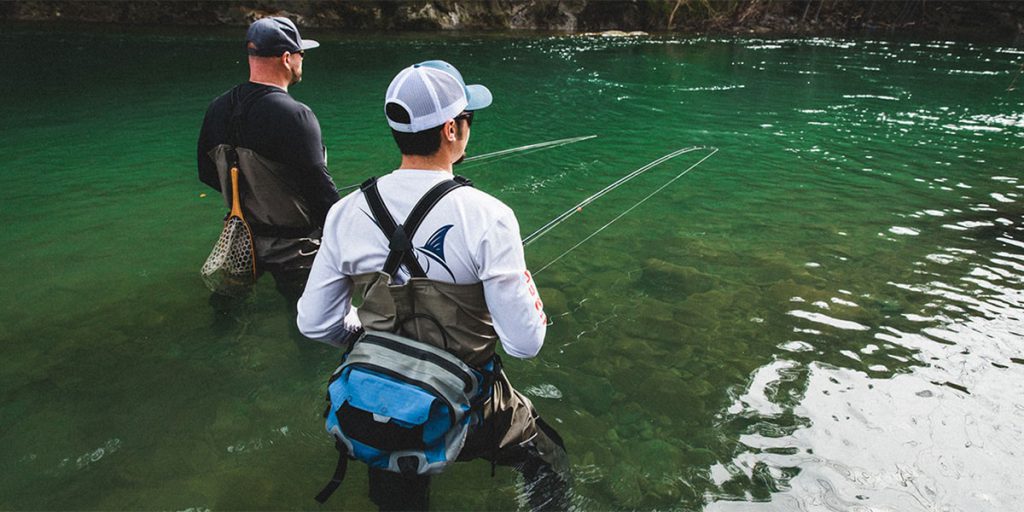 1. Rod & Reel
According to the fishing experience of many people, you can go from mild to wild when choosing fishing gear. There are specific rods and reels designed for every type of fishing, but the key for anglers is to keep it simple for the first time. You want to search for a rod & reel combo that you can use for both bait fishing and lure fishing.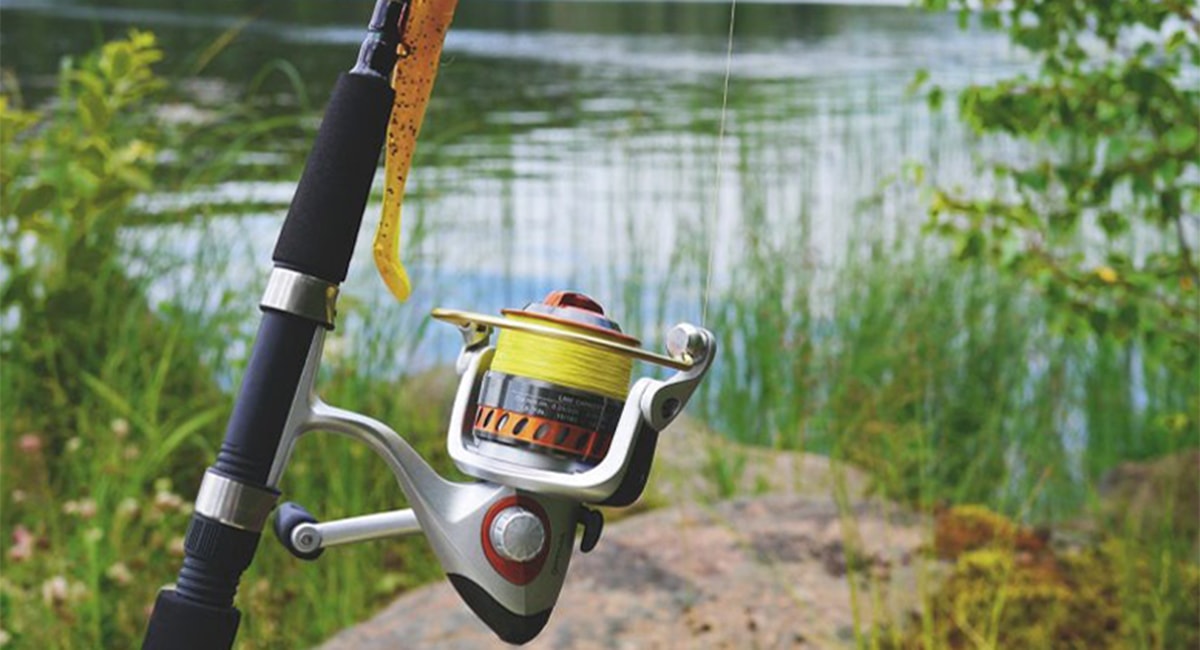 A medium action rod rated for 8lb to 20lb line will be a great start and give you the ability to capture many different species commonly found in lakes and rivers. Ugly Stik GX2 model is a durable combo, very reasonable price, will last for many seasons with proper care. The anglers should first start with spinning reels before attempting to use baitcasting reels.
2. Fishing Line
In fact, your new reel may have come with one or two fishing coils, but remember to always carry some spare coils. When fishing, fishing line may be broken due to being caught in objects on rivers and lakes or due to the weight of big fish.
You may want a series of simple wires or strings designed specifically for fishing, with different strengths and weights.
Rugged environmental conditions require heavier and stronger fishing lines, while clear waters often require thin and clear fishing lines (like braided lines) so your fish will not run away from them. You can use monofilament lines, very user-friendly and easy to knot.
Remember, your fishing line must always be more than 100 yards long on your reel.
For example, Power Pro Super Slick Line ($12.95 – $24.99), 300 yards long, super strong and bluish, it's easier for you to see above water but hardly visible under the water.
If you have trouble putting the line on the reel, you can easily do it yourself with the help of the instructions below:
3. Hooks
Aside from fishing lines, you definitely need to reserve hooks to catch fish of different sizes. These hooks are used to catch fish by sticking them into their mouths when they come in to nibble, although in some cases they are caught in the fish's body.
There are also many different types of hooks, such as single, double, circle and treble. But if you're a beginner, it's advised to start with single hooks. Size ranges from 32 (smallest) to 19/0 (largest). Learn how you can set up hooks with the uni knot as below:
4. Bait
Fishing bait is what you attach to a hook to attract fish. The best option is usually live bait. Each different species of fish will be attracted by different types of bait. You should try one of the two most popular and effective live bait types: worms and mines (small freshwater fish). Other cheap options include grub, smooshed bread, corn, marshmallows or bits of hotdog.
You can get live bait at the shop for fishing equipment or simply dig up the worms in the garden on a wet night, put it in a tin can with grass and soil, then put it in Cold place until you are ready to use them.
5. Lures
Fishing lures are artificial bait designed to mimic real fish to attract the attention of fish. You should prevent some of these lures, they are used when the bait is gone or you can fully use these lures if you don't like to use live bait. For some people, the diversity of bait makes it easier for them to hunt for more specific types of fish and allow them to succeed in different weather and water conditions.
For example, light colored lures are ideal for clear water and bright days, while dark colored lures are used in murky waters and on cloudy days. Plastic worms with darker heads and light tail colors are also great for cloudy waters. Plastic worms, especially those with long tails, are also very effective if you are bass fishing.
6. Bobbers
Bobbers help keep your bait near the surface of the water and tell you when a fish has bitten your bait. This important role makes bobbers an essential part of fishing gear.
Like your bait and lure, you have some options when it comes to bobbers. The traditional ones are made of cork with a stick in it so you can tie them to your line. The most common ones used are round red and white plastic, very beautiful, they are easily attached to the line. There are also longer slide tubes, which you can slide up and down and can help your hook deeper into the water.
You should not buy bobbers that are too large. It is very important to have a floating bobber but will also sink after a fish takes your bait, so choose the right size of bobbers and it has quick response whenever fish bite your bait.
7. Fish Finder
In today's world, we rely on technology to help us do the majority of everyday tasks. There is no denying that advances in technology to streamline our lives and make our lives easier. With modern advances, there is even technology to help you fish. Fish finders have become a mandatory device to help fishermen around the world succeed in fishing. The best fish finder is a tool designed for the type of fishing you like, whether kayaking on a small lake or on a large boat in the ocean.
Due to different types of fish finders, it may be difficult to find the best fish finder for you. One of the most popular fish finders is the Deeper PRO+ Smart Sonar. It is a great tool for you fishing including shore fishing, river, ice, kayak, boat, … It works on salt water as well as fresh water. Also you can refer to other good fish finders here (Top 10 best fish finders)